Open Payments Analytics – A Catalyst To Pharma Analytics
Written By

In an attempt to increase transparency in financial payments made by Drug Manufacturers or GPOs to Healthcare Providers and Teaching Hospitals, the Sunshine Act was passed by the US Govt. in 2010. The resulting data, called Open Payments Data, was released by CMS in compliance to this act.
Numerous entities have been involved to facilitate this process and provide a system where physicians & teaching hospitals and Drug Manufacturers or GPOs may collaborate with each other to resolve disputes over the spend made by manufacturers/ GPOs on Physicians. The collected and published spend data can further be analyzed to provide meaningful insights for Pharma providers. This is the part where Business Intelligence and Analytics teams come in.
Importance of Pharma Analytics
Pharma analytics is plays a key role in the Pharma industry, with a focus on reporting and descriptive analytics. These Analytics solutions are fast becoming a key element for the Pharma industry to evaluate and forecast their product adaptability and success in the market. Forecasting turns the board completely and enables the Pharma & Life Sciences industry for understanding future needs.
To fill this gap and address the need of the industry, qordata has stepped in to organize Open Payments data and pair it with analytics tools to benefit Pharma Sales & Marketing and Compliance teams.
qordata Open Payments Analytics
If we talk about Open Payments (Spend Data and Compliance Data), detailed and newer analytics tools can be extremely useful and will have great contribution to the current Pharma Analytics and in re-shaping the Pharma & Life Sciences Industry's technology needs.
Aiming to be "A Catalyst in Pharma Analytics", qordata has stepped in with fresh ideas in the field of Pharma Analytics with its web based analytics solution, Open Payments Analytics which we think can play a vital role for the Pharma & Life Sciences industry.
Open Payments Analytics (OPA) comprises of Analytics Boards like Physician, Company, Specialty and Competition, along with a few bonus dashboards – Teaching Hospitals, Geographical Analysis and Bonus Specialty. In addition to benefitting Sales and Marketing teams, qordata is also looking to set up new analytics engines for Compliance Data. Below are two sample dashboards, details of which are available on the website. At this time registration is complimentary for individuals in the Pharma Industry.
Analytics Dashboards available on OPA
Physician Analytics Dashboard
This dashboard shows information about a company's spend in different dimensions like Market Spend with a category for physicians & teaching hospitals, Specialty Top Physician & Teaching Hospitals and amount by Spend types.
This will help a Company in decision-making and focusing on where to spend on which physicians or teaching hospitals will be effective.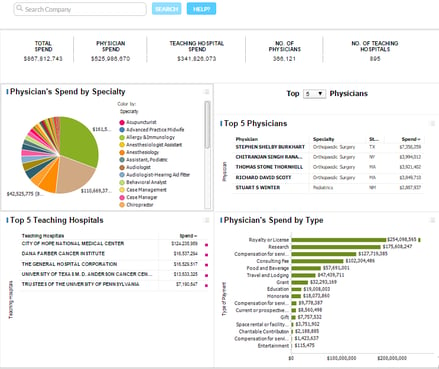 Specialty Analytics Dashboard
This dashboard is very useful which shows the comparison b/w two companies' spend amounts in different areas and types, like specialty and payment type.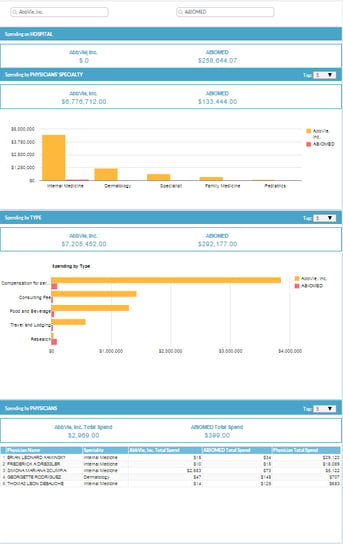 Geographical Analysis Dashboard
This dashboard shows state or geographical spending collectively, irrespective of Specialty or Spend Type.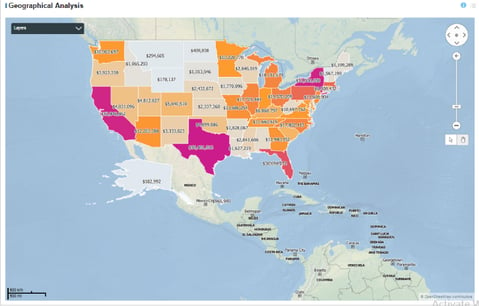 The above-mentioned dashboards can only be viewed by registered users on Open Payments Analytics. Registration is quick and easy, after which the 24-hour approval process is initiated. We encourage you to explore the tool and see how our analytics engine can benefit your sales and marketing teams. With the new release of data on June 30, you will have access to a whole new batch of information to enable more informed and educated team decisions.